THE DECONSTRUCTION OF THE BURANO NEEDLELACE

COMMISSIONED BY DON'T STOP ARCHITETTURA FOR SHOZOU DESIGN WEEK IN COLLABORATION WITH VENICE BIENNALE OF ARCHITECTURE 2018 / CHINESE PAVILLION
curated by Francesca Seravalle

The deconstruction of the Burano Needlelace is a kind of messianic apocalypse of the beginning. Which is the future of the lace? How can the lace survive in the digital age? Will the lacemakers still exist? What would happen if the lace design is conveyed on other media? The only way to survive is the dismantling of superstructures that limit lace to craftsmanship, denying camouflage and direct documentation, translating lace to other languages. The purpose of the show is to bring the lace to an "art in plural", video installation, street art, morphing and light projections.

The process of deconstruction of lace is brought to its limits. The viewer sees the lace translated on other supports and, experimenting on his hands the shadows of lace, can have a direct experience of the signifier of lace beyond its meaning. The purpose is to live the message of lace.

--------
On November 23rd, during the SUZHOU DESIGN WEEK, will open X PORT VENICE, the program designed by architect Michele Brunello, dedicated to the Guest City 2018: Venice.
X PORT VENICE explores the links between creativity, cultural background and innovation, considering design as a field of investigation.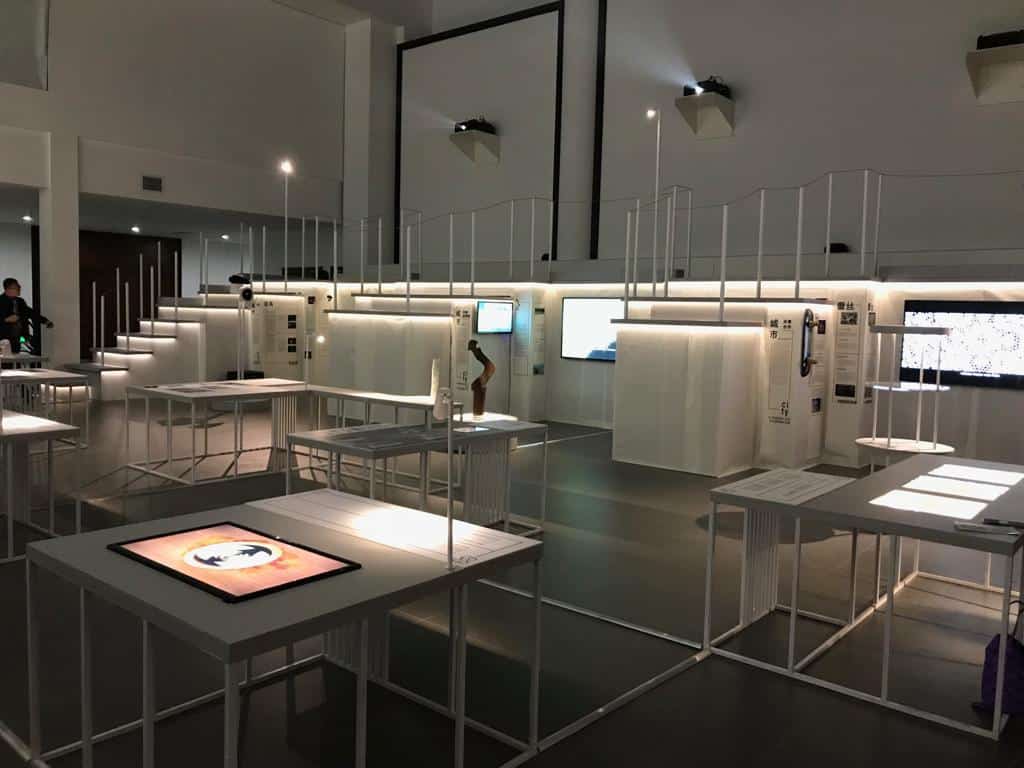 EMMA – THE LAST LACEMAKER VIDEO by Francesca Seravalle

Emma is a lacemaker, the oldest surviving in Burano, Venice. She is 103 years old and she performed on demand the gesture of her work. Francesca Seravalle archives and immortalizes the gesture for the next generation as, in a easly futuristic hypothesis of disappearance of this form of high craftsmanship, there will be no more people able to do the original Burano needlelace. The video focus on the main topics of Seravalle's research: the irreproducible, the memory and the absence. Working by subtraction of the main subject (the Burano's needlelace) gives importance and visibility to the gesture, because our gaze focuses on the main subject. Seravalle's deconstructed the lacemaker's gesture from every contingent reference to the artifact, depriving him of the thread and the needle and cleaning from any anthropological documentary intent, the creative act of the lace-maker becomes visibly in this artistic act process. In that movement, the thought and the design of the work are still pure, before getting stitch, consigning themselves to the abstraction of the gestural language.The video has been alterated by subtraction of information, the time intervenes on the digital support as recording medium, symbol of the memory. The resolution of the video therefore assumes an imperfect aesthetic, the image it is not well defined, to question the lability of digital memory. The slow motion and loop videos emphasize, with the typical language of the video representation, the chiasm between repetition in the manual gesture and in the digital technique.